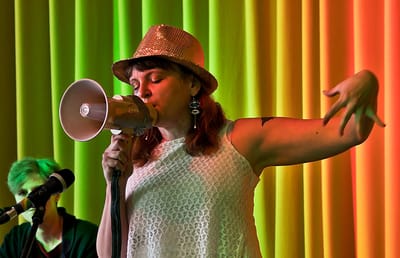 Pettaluck, noun: To be alone, together.
Pettaluck is the solo project of multi-instrumentalist daydreamer Emma Reed.
'An outstanding album of various styles, hues, twists and turns, influences and inflections. It's beauty defies description'
TQ Zine
'A one way roller coaster of originality, giving everything ultimately like an orgasmic cosmos of personality and musicality.....Gosh, isn't real music by Pettaluck great? Go check it out as if you do not; oh, you haven't lived!'
Yeah I Know it Sucks
'An intensely satisfying listening experience that frankly makes me want to kiss somebody on the lips'
​
SIX IN THE HEAD
​​​
Photographs by Gary Franklin, and Steven Collins.